Call for Papers for the NatSCA Conference and AGM 2018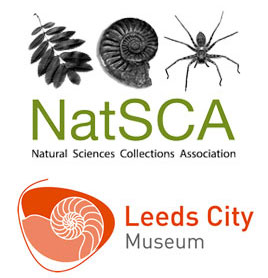 Monday, December 11, 2017
NatSCA2018 will be held at Leeds City Museum on Thursday 26th and Friday 27th April 2018.
This conference aims to lead us outside our comfort zone and explore how working closely with different disciplines and departments can not only strengthen our own areas of expertise, but museums as a whole. The museum ecosystem is vast and not limited to just museums as it includes universities, local organisations, funding bodies, artists, communities and many other stakeholders.
What have you learned by working closely with colleagues in your museum that the rest of the museum sector would benefit from knowing?
Have you developed a way of collaborating with different collections areas to create an exciting project?
Can you share tips on working with community groups or artists to make your collections more relevant to your audiences?
The #NatSCA2018 conference theme is wide – we want two days of sharing and discussion about how we can ensure working together is better for all.
We are inviting you to propose presentations and posters that focus on sharing ideas, tips and mechanisms that will help inform the work of other attendees.
Proposals are welcome from colleagues across all disciplines (not just natural history!)
To submit your abstract, please download and complete a submission form and send your completed form to conference@natsca.org.
Deadline for submission is 2nd February 2018.